July 30, 2019 (AM)
This morning we took Tim Madden and his family bottom fishing. The bite was a little bit of a grind with the strong moon tide, but they stuck it and put some nice sea bass in the box.
July 27, 2019 (Full Day)
We had the absolute pleasure of fishing with long time friend and customer Paul "Nice Guy" Galeno, along with Tracey and their friends. Since the striped bass have been a little finicky, we decided to spend the day bottom fishing for fluke and sea bass. The action wasn't a slaughter, but the rods stayed bent consistently and the crew packed away more than enough for dinner. Looking forward to seeing Paul and team again for their annual fall trip. 
[column one-third]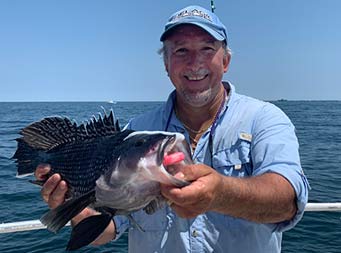 [column one-third]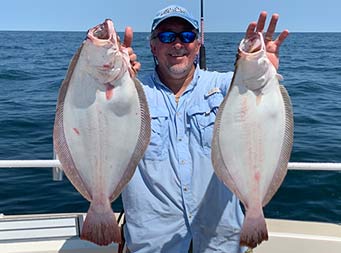 [column one-third]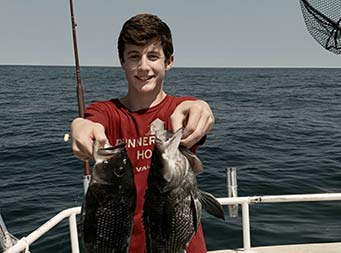 [column one-third]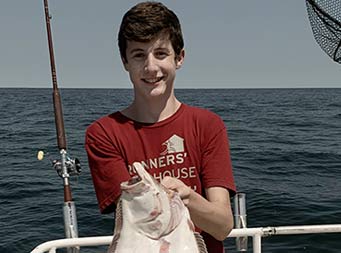 [column one-third]